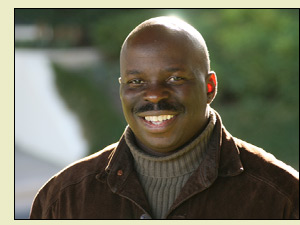 Christian Washington started REAL Coaching, Incorporated in 2004 as the first "rapid solutions" consulting practice that focuses on urban faith-based and non-profit organizations. REAL Coaching provides customized coaching and consulting services including strategic ministry planning, new church start coaching, multiple-site and mother/daughter church multiplication, relevant worship service redesign, and conflict resolution.

Prior to founding REAL Coaching, Christian was a lead facilitator/consultant with The WildWorks Group in their successful organizational consulting practice. His work has ranged from complex strategic planning and organizational development, to customer focus groups with a diverse list of corporations including Clear Channel Communications, and Bell Canada, and non-profit organizations including World Vision, Campus Crusade for Christ, The Foundation for Community Empowerment (Dallas), and The Willow Creek Association. Since launching REAL Coaching to focus on his passion and expertise in faith-based organizational development his church clients include Mariners Church, St. John's UMC (Houston), Emory UMC (Washington, DC), Fellowship Church (Memphis) and the United Methodist's "Path 1" New Church Initiative. REAL Coaching has also consulted in the Texas, Southwest Texas, North Texas, Mississippi, Easter Pennsylvania, Baltimore-Washington, Virginia, and Peninsula-Delaware, and East Ohio Annual Conferences of the United Methodist Church.

Before joining WildWorks, Christian worked for Leadership Network in Dallas where he led the Urban Church and Externally-Focused Church Networks. His team specialized in identifying, connecting and providing strategic resources to innovative leaders engaged in transforming communities. Christian co-developed and facilitated Leadership Network's first Externally-Focused Church Leadership Community, a 24-month experiential learning cohort comprised of the most innovative missional churches in America.

Much in demand as a public speaker, Christian is a native of Los Angeles (It's true, he is from Compton!) and attended the University of California in San Diego mostly studying the basketball floor, with a communications and urban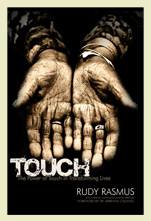 studies minor. Christian is a Fellow of the Loyola University Institute of Politics, and has done graduate level studies at Dallas Theological Seminary. He is currently a Doctoral candidate in Organizational Development and Global Urban Ministry at the Bakke Graduate University in Seattle. Additionally, Christian has served on the Editorial Advisory Board of Outreach Magazine.

Christian has published numerous articles and papers on innovative faith-based organizations and collaborated with Pastor Rudy Rasmus on his book TOUCH: Pressing Against The Wounds of a Broken World published by Thomas Nelson.